[ad_1]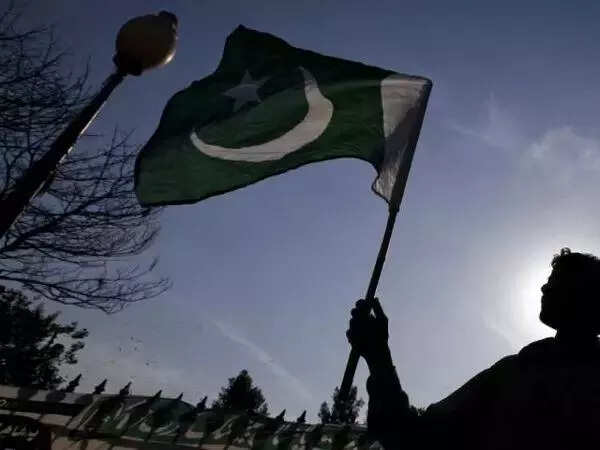 ISLAMABAD: Prime Minister of Pakistan
Shehbaz Sharif
on Sunday reiterated diplomatic, political and moral support to the Kashmiri people until they attained their right to self-determination as per UN resolutions. Addressing a special session of the Pakistan-occupied
Kashmir
(PoK) assembly in Muzaffarabad, Shareef said that
Pakistan
always laid emphasis on a peaceful resolution of the
Jammu and Kashmir
dispute as per relevant UN Security Council's resolutions.
He said that East Taimur, Darfur, and other areas of the world were given independence on ethnic grounds but the same is not applied in Kashmir and Palestine.
He was speaking on the occasion of 'Kashmir Solidarity Day', which was observed in Pakistan to express support to the Kashmiris.
Separately, Prime Minister Sharif in his special message said that the people of Pakistan "renew our commitment of our unflinching support to them (Kashmiris) in their just struggle for the inalienable right to self-determination".
Foreign Minister Bilawal Bhutto Zardari said that the Jammu and Kashmir dispute "will remain a key pillar" of Pakistan's foreign policy.
"We will continue to lend unstinted moral, diplomatic and political support to the Kashmiri people…," Bilawal added.
The top brass of the Pakistan Army also paid tribute to the struggle of Kashmiris "for their right to self-determination as per UN resolutions".
Solidarity walks were organized in Islamabad, Muzaffarabad, Gilgit and in four provincial capitals. Seminars and other events were also organized to highlight the Kashmir issue and its importance for Pakistan.
India has repeatedly told Pakistan that Jammu and Kashmir "was, is and shall forever" remain an integral part of the country. It has also advised Pakistan to accept the reality and stop all anti-India propaganda.
New Delhi has also told Islamabad that issues related to Jammu and Kashmir are its internal matter and the country is capable of solving its own problems.
India has told Pakistan that it desires normal neighborly relations with Islamabad in an environment free of terror, hostility and violence. India has said the onus is on Pakistan to create an environment free of terror and hostility.


[ad_2]

Source link