[ad_1]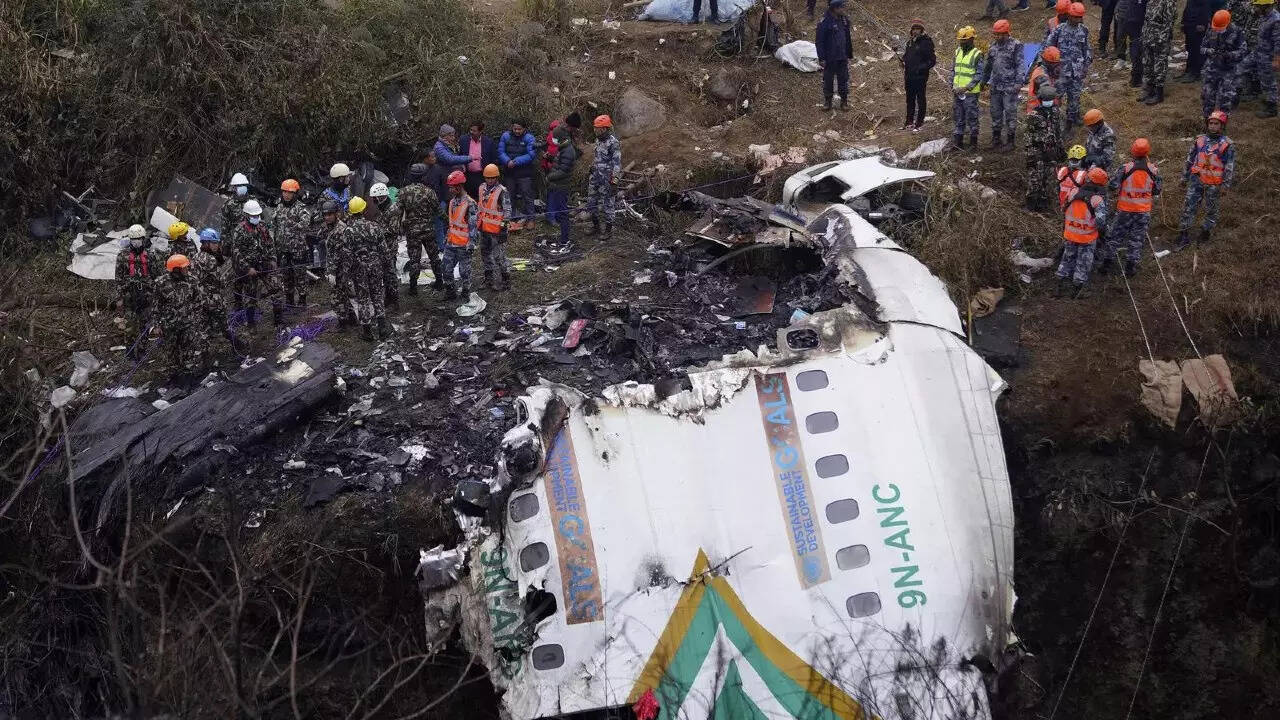 SINGAPORE: Singapore's transport ministry will analyze the black boxes of a Yeti Airlines The flight that crashed on January 15 in Nepal, killing all 72 people on board, including five Indians, in the country's worst air crash in 30 years.
The Yeti Airlines flight 691, after taking off from Kathmandu's Tribhuvan International Airportcrashed on the bank of the Seti River between the old airport and the new airport in the resort city of Pokhara, minutes before landing.
Fifty-three Nepalese passengers and 15 foreign nationals, including five Indians, and four crew members were on board the plane when it crashed.
The transport ministry's (MOT) Transport Safety Investigation Bureau (TSIB) will help retrieve and read the data from the twin-engine ATR-72 plane's flight recorder, said an MOT spokesperson in a statement on Thursday.
The analysis will be carried out at TSIB's flight recorder readout facility, which was set up in 2007.
"All investigation-related information, including the progress of investigations and the findings, will be handled by the Nepalese investigation authority," The Straits Times newspaper reported, quoting the spokesperson.
The flight data recorder (FDR) and cockpit voice recorder (CVR), or black boxes as they are often called, store data about planes. They can provide vital information in air accident probes.
Black boxes are of the size of shoe boxes and are of fluorescent orange in colour.
The CVR records pilot conversations, announcements from the cockpit of the aircraft. The FDR lists hundreds of flight details such as the plane altitude, temperature and speed. The two devices may be combined in a single unit.
The Nepali investigation team will leave for Singapore on Friday with the flight data recorder and cockpit voice recorder, according to a Washington Post report.
Examination of the black boxes is expected to take a week and will be free, The Kathmandu Post newspaper said on Wednesday.
Singapore's examination of the boxes is under an MOT and Nepal's ministry of culture, tourism and civil aviation memorandum of understanding to cooperate on aircraft accident investigations signed in February 2020.
"The MOU covers the use of investigation facilities and equipment, including the flight recorder readout facility, training, and observer attachments," said the MOT spokesperson.


[ad_2]

Source link