[ad_1]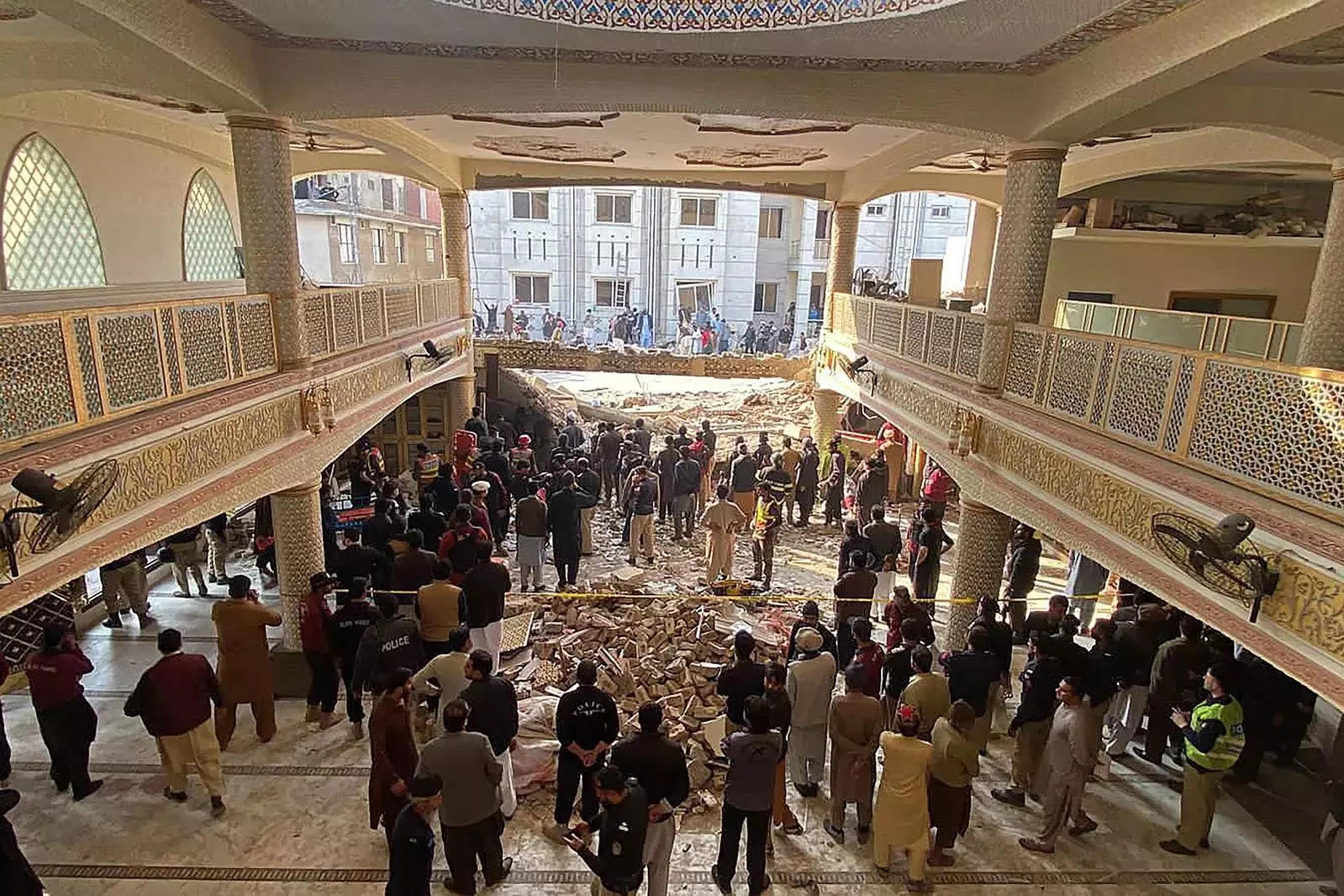 The death toll in Monday's suicide bombing in Pakistan's Peshawar has crossed 100. Tehreek-e-Taliban
Pakistan
(TTP) or Pakistan
Taliban
are suspected to be behind this terrorist attack on a mosque inside a police headquarters.
A TTP commander claimed responsibility for the attack in a Twitter post. But hours later, TTP officially distanced itself from the claim, saying attacking a mosque is against its policies. But this clarification followed condemnation of the attack by the Afghan Taliban.
But why Taliban fight Pakistan

TTP is an outfit, which is linked to Afghan Taliban yet maintains a separate identity.
Protesting Pakistan's cooperation with the US in its war on terrorism, some outlawed Pakistani groups formed TTP in 2007, supporting Taliban's fight against US and NATO forces.
What TTP wants
The TTP seeks stricter enforcement of Islamic laws, the release of its members into government custody, and a reduction in Pakistani military presence in parts of Khyber Pakhtunkhwa, the province bordering Afghanistan that it has long used as a base.
What's it doing?

TTP has stepped up attacks on Pakistani soldiers and police since November, when it unilaterally ended a ceasefire with the government. Its talks with Pakistan, hosted by Afghanistan's Taliban rulers in Kabul, had failed.
Post-Taliban takeover

TTP maintains it's distinct from the Afghan Taliban but shares the same ideology.
After the Afghan Taliban took over Afghanistan in 2021, they began supporting TTP openly, releasing their leaders and fighters arrested by the previous Afghan administration.
Pakistan pays the price

Pakistan has seen an uptick in TTP attacks since November. TTP regularly carries out shootings or bombings, especially targeting the security forces. Videos showing Pakistan Taliban beheading a captured soldier often do the rounds on social media in Pakistan.
Rise in violence has triggered more fears among residents of the affected Khyber Pakhtunkhwa districts that a military operation may be carried out, leading to more bloodbath in the region.


[ad_2]

Source link